Munnar is an ideal place for the tourist to really enjoy and relish their holidays with their family and friends.

Mattupetty (13 km from Munnar)
Mattupetty is a beautiful place in Munnar of about 13 kms from Munnar.It is Situated at a height of 1700 Mts and is famous for its highly specialised dairy farm, the Indo-swiss live stock project. Over 100 varietes of high yielding cattle are reared here.Visitors are allowed into three of the eleven cattle sheds at the farm. located about 13 km from Munnar Town, is Mattupetty. Lying at a height of 1700 m above sea level, Mattupetty is known for its storage masonry dam and the beautiful lake, which offers pleasurable boat rides, enabling one to enjoy the surrounding hills and landscape. Mattupetty's fame is also attributed to the dairy farm run by the Indo-Swiss Livestock Project, where one would come across different high yielding breeds of cows. Mattupetty with its lush green tea plantations, rolling grasslands and the Shola forests is also ideal for trekking and is home to a variety of birds.
The Mattupetty lake and dam , just a short distance from the farm, is a very beautiful picnic spot. The sprawling Kundala tea plantations and the Kundala lake are other attractions in the vicinity. DTPC Idukki provides boating facilities on the Mattupetty Dam. Speed Launch and slow speed motor boats are available on hire.
Pothamedu (6 km from Munnar)
Pothamedu is one of the striking attraction of Munnar at a distance of 6 km.Pothamedu offers an excellent view of the tea, coffee and cardamom plantations in Munnar. The rolling hills, the lush mountain and the breathtaking scenery here is ideal for trekking and long mountain walks.Pothamedu has a hilly terrain with tea and cardamom plantations within its visibility.
Devikulam (7 km from Munnar)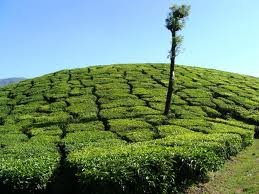 7 km from Munnar lies the hilly station of Devikulam. This idyllic hill station with its velvet lawns, exotic flora and fauna and the cool mountain air is a rare experience. The Sita Devi Lake with its mineral waters and picturesque surroundings is a good picnic spot. The lake is also ideal for trout fishing. If you happen to visit Munnar, make a wish to visit Devikulam too.
Pallivasal (8 km from Munnar)
Pallivasal, located at about 8 km from Chithirapuram in Munnar is the venue of the first Hydro-electric project in Kerala. It is a place of immense scenic beauty and is often favoured by visitors as a picnic spot.
Attukal (9 km from Munnar)
A panorama of waterfalls and rolling hills, Attukal, located between Munnar and Pallivasal, is a feast for the eyes. The place is also ideal for long treks.
Nyayamakad (10 km from Munnar)
Located between Munnar and Rajamala, Nyayamakad is a land of breathtaking waterfalls. The waters cascade down a hill from a height of about 1600 meters. The enchanting surroundings makes an excellent picnic spot and trekking point.
Chithirapuram (10 km from Munnar)
With its sleepy little cottages, bungalows, old playgrounds and courts, Chithirapuram still exudes an old world charm. Home of the Pallivasal Hydel Power Project, this hill town is also famous for its picturesque tea plantations.
Lock Heart Gap (13 km from Munnar)
This is an ideal place for adventure tourism and trekking. The fresh mountain air, the mist-clad hills and panoramic view make it worthy of a visit.
Rajamala (15 km from Munnar)
The natural habitat of the Niligiri tahr , Rajamala is 2695 Mts above sea level. Half the world's population of the rare mountain goat or tahr which is fast becoming extinct, is now found here.The Niligiri tahr in Rajamala are now to be found in small herds found in Eravikulam-Rajamala region. The total number of Niligiri Tahrs in Rajamala is estimated to be over 1300.
Eravikulam National Park (15 km from Munnar)
The 97 sq. km. park is situated in the Devikulam Taluk and is home to the Nilgiri Tahr. The Anamudi peak (2695 Mts) is located in the Southern region of the park.
Originally established to protect the Nilgiri tahr (Nilgiri Ibex), the Eravikulam National Park is situated in the Devikulam Taluk of the Idukki District. It was declared as a sanctuary in 1975. Considering the ecological, faunal, floral, geo-morphological and zoological significance, it was declared as a National park in 1978. It covers an area of 97 sq kms of rolling grasslands and high level sholas (evergreen forests). The park is breathtakingly beautiful and is easily comparable to the best mountain ranges found anywhere in the world. .
Chinnakanal
Near the town of Munnar is Chinnakanal and the waterfalls here, popularly known as Power House Waterfalls, cascade down a steep rock 2000m above sea level. The spot is enriched with the scenic view of the Western Ghat ranges.
Anayirangal
When you have traveled about seven kilometers from Chinnakanal, you reach Anayirangal. Anayirangal, 22 km from Munnar, is a lush green carpet of tea plants. A trip on the splendid reservoir is an unforgettable experience. The Anayirangal dam is surrounded by tea plantations and evergreen forests.
Top station
Top Station, which is about 27 km from Munnar is at a height of 1700 m above sea level. It is the highest point on the Munnar-Kodaikanal road. Travellers to Munnar make it a point to visit Top Station to enjoy the panoramic view it offers of the neighboring state of Tamil Nadu. It is one of the spots in Munnar to enjoy the Neelakurunji flowers blooming over a vast area.
Tea Museum
Munnar has a legacy of its own when to comes to the origins and evolution of tea plantations. Taking account of this legacy and to preserve and showcase some of the exquisite and interesting aspects on the genesis and growth of tea plantations in Kerala's high ranges, a museum exclusively for tea was opened some years ago by Tata Tea in Munnar. This Tea Museum houses curios, photographs and machineries; all of which have a story to tell on the origins and growth of tea plantation in Munnar. The museum is located at the Nallathanni Estate of Tata Tea in Munnar and is worth a visit.